Own a Franchise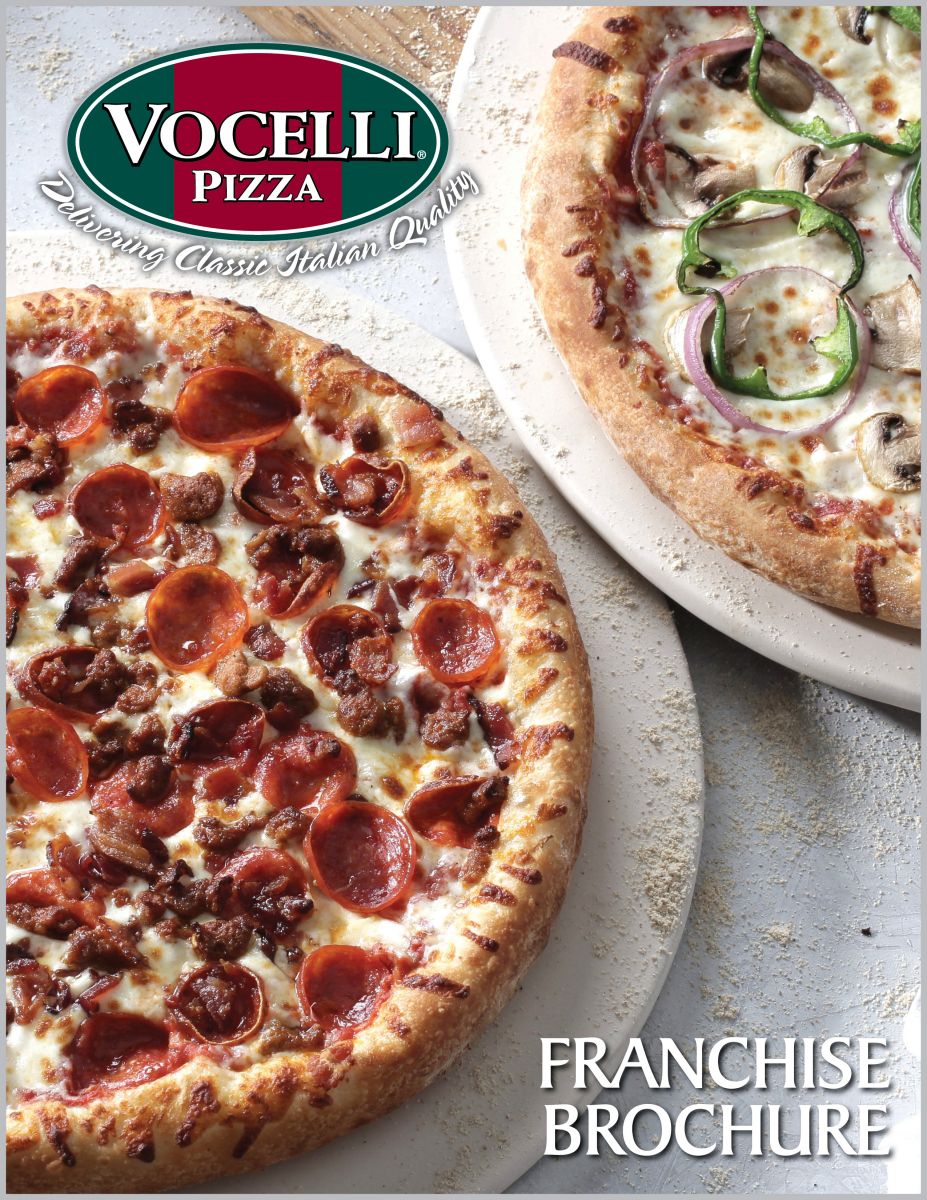 Vocelli Pizza — A Recipe for Success
Established in 1988, Vocelli Pizza is a franchise company that has withstood the test of time delivering high-quality, artisan pizzas and classic Italian dishes. With nearly 100 stores serving our award-winning pizza, people have come to know us as the "neighborhood shop." Our stores use the finest ingredients to prepare favorite family recipes. We aren't just another pizza chain; we're part of the community.
Vocelli Pizza's franchise support center is based in Pittsburgh, PA and the company has realized franchise growth from their 30 years of proven success, award-winning Italian menu and low cost start-up options. Vocelli Pizza awards franchises and development packages to qualified franchise partners looking to build their own "neighborhood" pizza shop.
Click on the Vocelli Pizza franchise brochure to learn more about the Recipe for Success!